I have been working in digital marketing for about a decade, give or take. I can remember some of the first websites I created for pay.
I have seen a lot of things over the years. I have a list of mistakes many people make on their websites or in digital marketing.
Today, I'm going to talk about five changes you can make today to improve your digital marketing.
Buckle up, let's ride.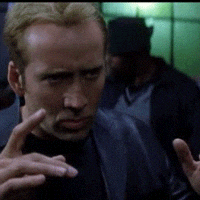 1. Secure your online home
There are two indisputable rules of digital marketing. First, you have to have your own home. Don't dump everything on rented land (i.e., Facebook, Instagram, etc.).
The term is called digital sharecropping, and you read more about it here.
The second indisputable rule of digital marketing is that you have to interact. That means you have to listen when people are reaching out to you and reply with answers. It's a two-way street.
I often use real estate to help explain about having your own online home.
The house and land are equivalent to your website. Your address is equivalent to your domain name or URL (uniform request locator, domain.com).
So, go ahead and get your custom domain, then get your website. Simply using Facebook to run a business will eventually be a problem.
Some time ago, I spoke with a man who was using Facebook marketplace to sell 5 figure equipment. Facebook is fickle if nothing else. For some reason, his account was disabled, and suddenly he could not make his sales. He had no recourse, no website, to make sales. He had to wait until his Facebook account was restored.
Facebook and other platforms change rules and terms every day. Don't depend on these rented platforms alone.
Get your own home!
2. Create an email newsletter
If nothing else, have the email newsletter in place to be ready for Black Friday. Now, I know several companies have an email list via using Square. I know because I get them. You are in good shape.
Many marketers will say, "the money's in the list." The marketing ROI for emails is incredible.
You can use them to send out news, tips, teach them more about your process, and, yes, to bring them to a close.
It is the same as keeping in touch each month. I tell companies to encourage those on the list to reply.
Make them part of your tribe. You definitely want past and current customers on your list as well.
Setting up an email list is very easy these days. There are dozens and dozens of email software vendors.
I use both MailChimp and MailerLite. Others you might use include Constant Contact, Active Campaign, Drip, and Aweber. There are several more.
Some are very complex. Until you need something for complex funnels, I recommend going with something in which you can have a free account.
Make sure to observe CAN-SPAM rules.
Here is a list of several programs.
https://comparecamp.com/email-marketing-software/
3. Install an SSL certificate
Install an SSL certificate for your domain and website. Most good hosting companies offer this as a product, and many offer a basic one for free.
Take advantage.
I am still amazed how many websites in Central Arkansas do not have an SSL certificate.
"If you don't have the SSL certificate, a secure connection cannot be established, which means your company information will not be digitally connected to a cryptographic key."
Source: ServerGuy
You will get one of two notices if you don't have an SSL certificate.
One will be a "Not Secure" notification in the browser bar, and the other may be an entire splash page telling you the website is not secure.
Google wants you to have this, and they are pushing websites towards this. Actually, they have been doing this for a few years now.
The article from ServerGuy will give your much more information about why you should have an SSL certificate installed.
4. Create and configure your Google My Business Page
Are you struggling to get traction in Google Maps? The best thing you can do is set up a Google My Business Page (GMB).
Think of a GMB as your direct communication with Google about your listing.
"Your Google My Business Page is crucial to your online presence because, it's Google, which means it will improve your search engine optimization (SEO) and it's FREE! There's really no reason you shouldn't have your account properly setup. Especially since over 75% of all Internet searches are being done on Google." Source: Tricia Clements
In that article, my friend Tricia walks you through signing up.
Moreover, she explains that on mobile devices, search via Google goes up to 90%!
She's right. It is crucial.
In addition, you can utilize relevant tags for your business, tags your customers are using search for you.
There are a plethora of benefits to a GMB, including reviews.
If you haven't set up GMB, do it today!
5. Include relevant information on your website
Include relevant information on your website, your Google My Business, and your Facebook page too.
There is nothing more frustrating than a user who looks on one of those places and can't find your hours, your phone number, a physical address (if you have a physical location), or anything else.
Make sure you put all of that information on each of your online spots.
Also, don't neglect your privacy policy on your website. The privacy policy, along with your relevant information, goes a long way in improving your trust and credibility.
All of this information goes nicely in a footer.
Wrapping it up
Using these tips, you can tidy up your digital space today. Let me know if I can help.
Also, I have a digital marketing email newsletter that I publish each month. You can learn more and sign up here.
Todd is a copywriter, content strategist, digital marketer and the Publisher for Conway Scene. He enjoys coffee from the local coffee shops, learning the stories of new friends, pro wrestling, and dirt track racing.